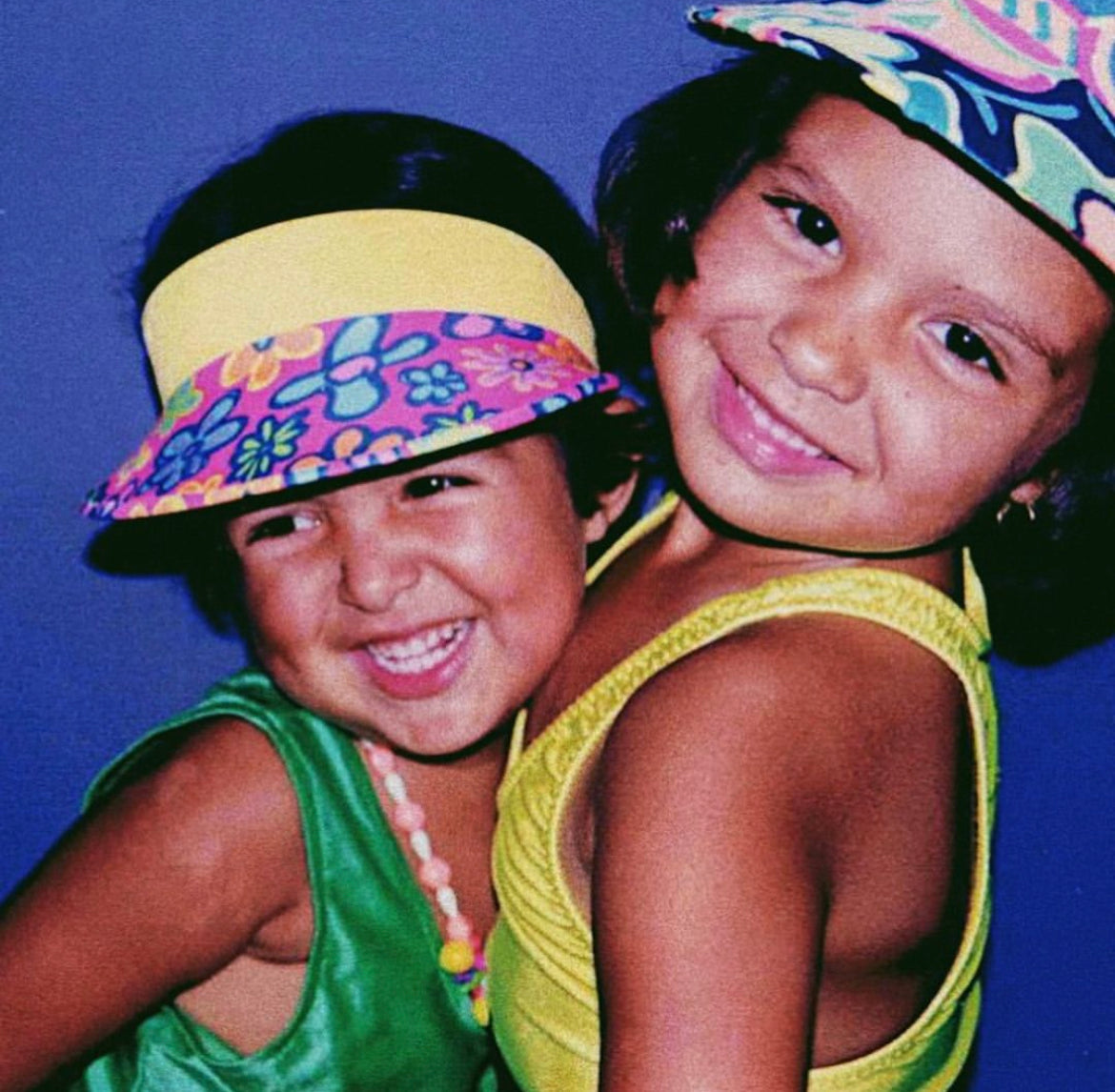 We're Yami and Tina, two sisters born and raised in Venezuela who moved to Miami as teenagers.
Our backgrounds in culinary arts and nutrition have pushed us to constantly rethink how we can improve what we consume.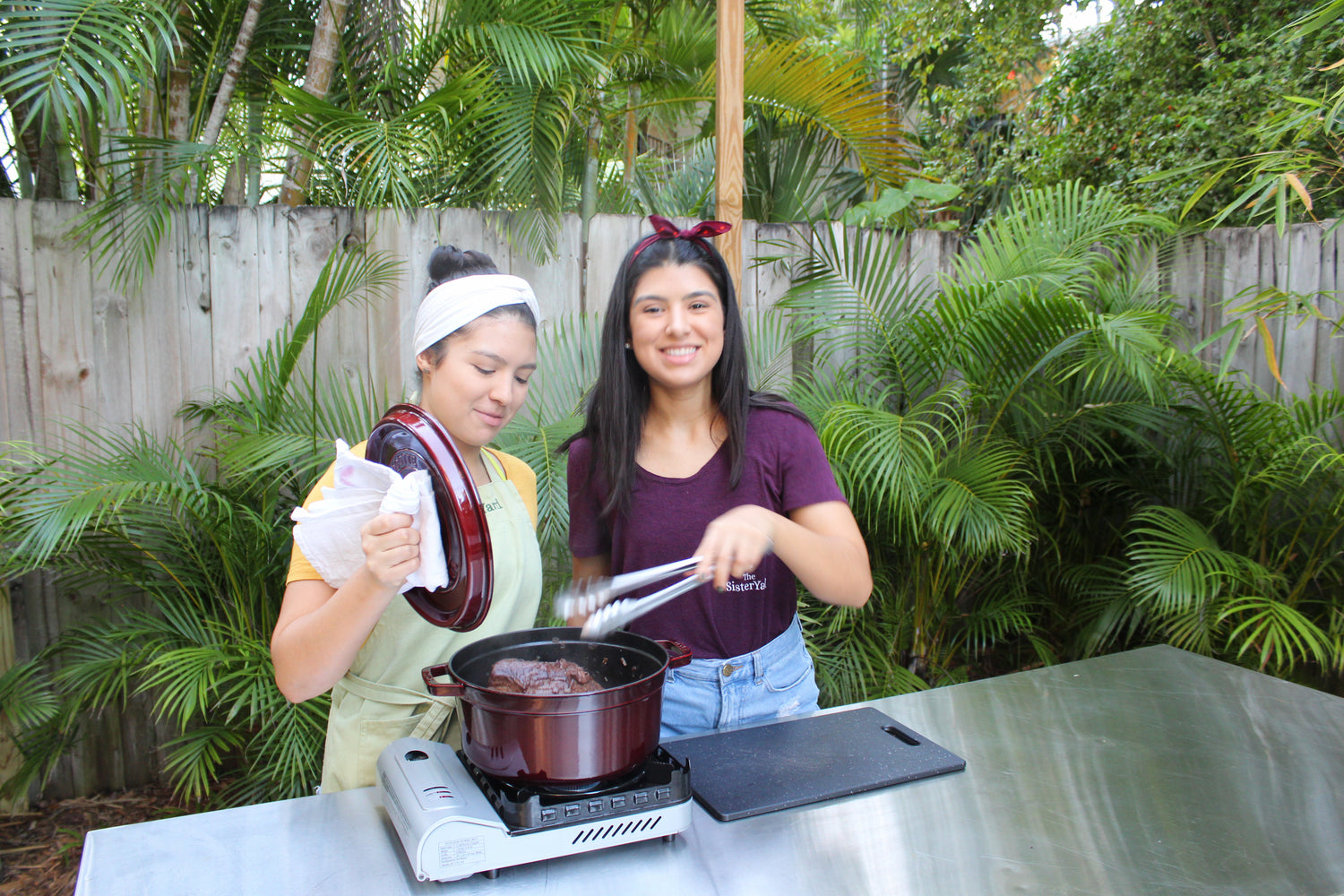 We first started with introducing people to healthy meals by staging fun cooking classes in our own backyard. During this exciting but hectic period, caffeine was our best friend.
THE PROBLEM

We consistently grew frustrated because nothing in the market matched our expectations of what a high-quality cold brew coffee should taste like.

WHAT DID WE DO?

We got rid of our aprons and decided to chase the consistent, tasty, and healthier-for-you cold brew that we wished to see on the shelf.

WHAT WE FOUND:

After tweaking and exploring dozens of different recipes, we came up with The SisterYard Coconut Cold Brew — a toasty, full-bodied cup of coffee with subtle notes of cacao.
The natural sweetness from the coconut water will make anyone forget about adding sugar to their cup.
Coconut water, along with our slow brewing method, elevates the pH and enhances the flavor of our cold brew. It also reduces overall acidity, increases hydration, and adds electrolytes.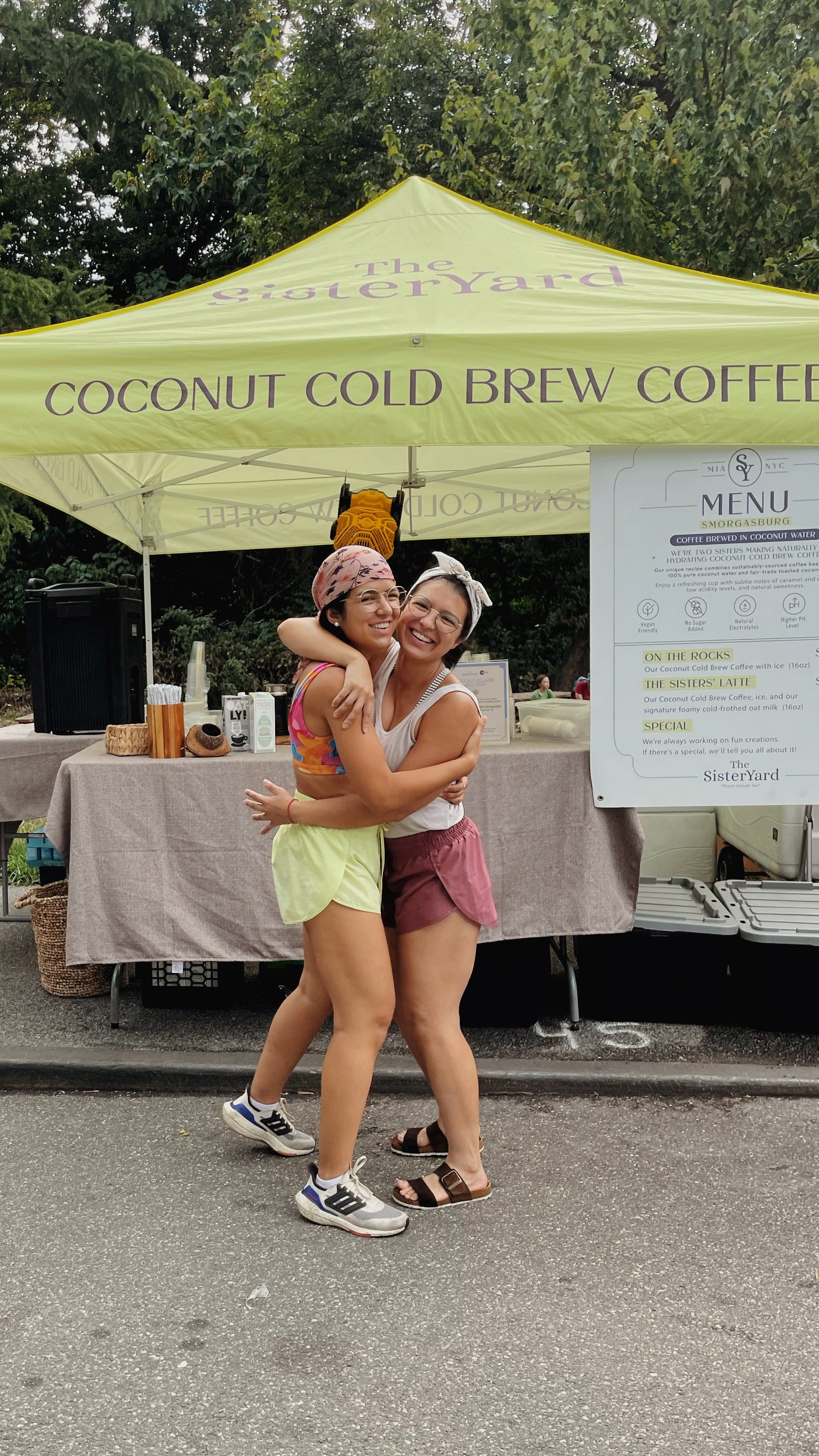 SMORGASBURG
What started as a pandemic
passion project turned into a successful business in New York City!
We packed our bags and decided to bring our Coconut Cold Brew to the big city to give it a good shot.
We heard of Smorgs and applied without expectations. They sent us an email the next day asking us to schedule a tasting. We have been their exclusive coffee vendor since.
a love for the coconut palm trees and the beaches we left behind, and a love for coffee that this country instilled in us. After calling Miami our home for 12 years, we made our move to the Big Apple. We can feel New York City's energy in our bones and are ready to keep expanding our brand and sharing a coffee that represents the taste of both of our homes. We're excited to continue growing as individuals and as a team while learning how to go from a small startup to becoming everyone's favorite cold brew.